As you may have noticed, home premiums are continuing to rise. Travelers has taken increases every year for the last 4 years. Ironically, they are still competitive in most cases. My other carriers have also taken rate increases…some more than others.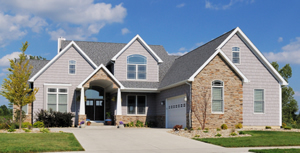 That being said, it is more important than ever to bundle your home and auto policies together so that you have better rates going forward. Also, you should really consider raising your deductible from $500 or $1000 to something like $2000 or $2500. This will help lower your premium and hedge against further increases. If you would like to see what your rate would be with a higher deductible let us know and we can shop it for you.
I do predict some stabilizing in rates for 2013 for my Kansas customers. I fear for my Missouri customers that isn't the case. St. Louis and Springfield have had horrible losses consistently which may result in higher rates going forward in that state.
Keep in mind, we have access to many carriers so when you get your renewal, we will be glad to review with you the coverage's and premiums. We can also look at other options to save money. Don't hesitate to call or write when you get your renewal.