Travelers Home Insurance Coverage Changes
Travelers (as of April 1, 2012) has made $2500 (or 1%) their minimum wind and hail deductible on all home renewals.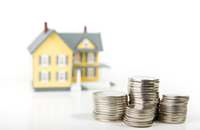 Many of you may have already heard from us regarding this change prior to your policy renewal. If you haven't heard from us yet, be sure to check your renewing policy carefully. This change affects how much money you would receive in the event of a claim.
Travelers ALL OTHER PERIL deductible has also increased to $1500 in the state of Kansas.
For Missouri homeowners, Travelers has not changed the deductible on renewals but has changed the minimum all peril deductible to $1500 for all new business.
Keep in mind we have access to many insurance companies. If your policy was affected by this change, we may be able to shop around and find you a home insurance policy with another company or keep you at a $1000 deductible. Of course, whether we can find another carrier that will save you money on your home insurance is dependent on your unique situation and home.
Our other insurance companies have not made a change like this (yet), but they have ALL increased their rates.
---
Roof Replacement Update
Wood roofs are only acceptable by a few carriers now on NEW business.
If you currently have a wood roof your insurance company can't get off coverage.
The few that do offer coverage on new business will offer either Actual Cash Value on the roof (the depreciated version of our Full Replacement policy), a separate higher wind/hail deductible, or a flat higher deductible.
These companies will most likely inspect the roofs as well. For those of you that have existing wood roofs that are older than 15 years old, we will not be able to quote your business anywhere else until guidelines loosen back up.
If your roof is newer than 14 years, we can still shop with a couple companies.
Replacing wood roofs were the costliest part of the losses the last couple of years and carriers are basically trying to hedge their losses better. That being said, if you have packaged business with a wood roof on your home, your rates still should be very competitive even with the rate increases.
If you replace your roof on your own let us know so we can look at getting you a better rate and/or remove the wood roof surcharge.
---
Home Insurance Rates Are Rising
Home insurance rates have been on the rise for the last several years and we foresee the same going forward unless we can get some more reprieve from the all the wind and hail events. This has been a pretty good year so we have our fingers crossed.
Keep in mind that we can SHOP your coverage's around the time of your renewal. If you don't hear from your Blue Valley agent first, don't hesitate to call and we can review.
Unlike home insurance, auto insurance premiums are looking better and better. Try and keep your home and autos with the same carrier to avoid unnecessary rate increases. Packaged business has not been affected as much as mono-line business.